Thank you for your continued interest in our firm. We hope you enjoy learning about some of our property listings, all unique and all within your indicated budget. Whether you need a permanent residence or vacation getaway, a mountain top home or beach front condominium, all your needs can be met if you let us help you fulfill your dream!
Wherever You Need to Buy... We Have the Listing!
Whenever You Want to Visit... We are Now Assisting!
Gated, Golf, Greenery Acres of lush tropical trails and pools surround your gated home. A perfect balance of security and nature's wonders at pre-construction pricing! Act Now! Call Today!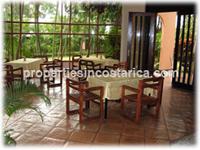 Bed and Breakfast, Live and Earn!
Not Available!!! Looking for similar properties?
Contact Us
Offer refuge to the family member visiting a CIMA patient or the weary businessman tired of the chain hotels.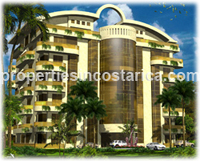 Reside or Rent in Riverside, Invest in Escazu
Not Available!!! Looking for similar properties?
Contact Us
Whether living on site or renting, perched away from the traffic but near all the services, this is the ideal location for a condominium.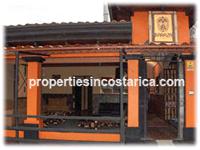 Sabana Bistro, Great Business Potential
Not Available! Looking for similar properties?
Contact Us
One block off Sabana Norte means great exposure for this charming Bar and Restaurant. Draw patrons from ICE and other high profile offices! Income is limited only by your imagination!
Hot Deal in Jaco!, Hottest Spot, Hottest Deal!
And when you need to cool down, you are only 1.5 blocks from the beach! These condos are the fasting selling around with good reason.
Penthouse View of Escazu! A Wealth of Services off Your Balcony!
SOLD!!! Looking for similar properties?
Contact Us
Fully furnished from top of the line stores, this turnkey condo can be yours! Finding a fully appointed apartment is as rare a value as the great asking price.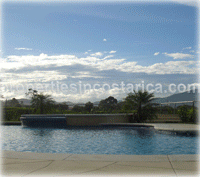 Gated for "Gringos" Priced for "Ticos" Live Where the Locals Buy
Fifteen minutes from the airport and accessible to all that Santa Ana and Escazu have to offer. The Central Valley's best kept secret!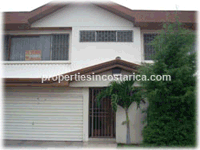 "Real Deal" in Rohrmoser Super, Spacious and Secure
You won't find a more quiet neighborhood so close to the beautiful Sabana Park and the other cultural and business aspects of San Jose. This home is the right blend of location, style and space!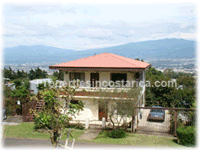 Own Your Own Community Lush Living and Income Giving!
The true value of any property is the location, the house here is the perfect one. The added value is the 4 apartments, guaranteed to attract tenants to their excellent location, location, location!