Selling a property can be a frustrating experience, filling you with anxiety you neither want nor need . Allow us to help you sell and protect the value of your investment by listing with Propertiesincostarica.com.
Propertiesincostarica.com offers the broadest showcase for your property by virtue of our marketing website, having no peers for the number of visits by potential buyers.
Whether you have a private home, condominium, beachfront or mountain realestate, or commercial venture. Putting your listing into our hands guarantees the best possible sale and/or rental scenario.


Sincerely,
Arturo Guzman
Propertiesincostarica.com
THREE RULES FOR LISTING
1) TO SELL YOUR PROPERTY ... IT MUST BE SEEN!
2) THE MORE IT IS SEEN ... THE GREATER THE DEMAND !
3) THE GREATER THE DEMAND ... THE BETTER THE OFFER!
CONCLUSION Call 1-888-607-6772 LIST WITH THE BEST, FORGET THE REST
$ells $ucessfully!
Luxurious Beachfront Villa Golf Community
NO property lasts long when it is posted on Costa Rica's most viewed real estate website. A worldwide clientle, including Northamerican and European investors, seek our advice on the best location and value for their investment funds. Be it for a second home, a vacation retreat, or rental property, our prospect list spans all interests.
Click the poolside picture for listing details.
SOLD!!! Looking for similar properties?
Contact Us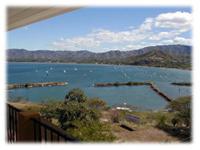 Luxury Condominiums Oceanview
Luxury beach condos literally leap off our listing ads. Effective web advertising and our agents' attention to detail and understanding of a prospect's needs have made Propertiesincostarica.com the most successful seller of beachfront condos, outselling even those firms located onsite!
click on the balcony for even more spectacular views.
SOLD!!! Looking for similar properties? Contact Us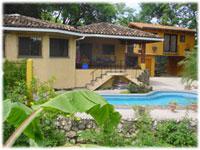 Vacationer's Dream in Tamarindo
NO property is too big or too small that it won't benefit from the expert marketing of Propertiesincostarica.com! The beautiful beachhouse pictured here is just one of many properties sold to our satisfied customer base from our diverse and expansive listing inventory.

click the photo for full listing details
SOLD!!! Looking for similar properties? Contact Us
SATISFIED CLIENT TESTIMONIALS
"After several hit and miss attempts with other brokers and websites, I decided to list with PropertiesInCostaRica.com. The service (something sorely lacking in Costa Rica) was amazing and I had a contract on my home weeks after signing up! I would definitely recommend this company to anyone looking to buy or sell Real Estate in Costa Rica."

Chris R.
Santa Ana, Costa Rica

"A good agent needs to listen and understand his clients' needs. Other firms tried to push me into buying or selling my property based on what was best for them at the time. Propertiesincostarica.com listened to what I had to say and left me completely satisfied with the sale of my home"

Gary C.
Escazu, Costa Rica
Return to Costa Rica Real Estate News