One Million Reasons to Buy, No Reason to Wait
Call TODAY! 1-888-607-6772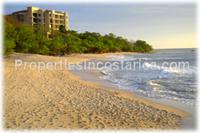 Luxury Beachfront Condominiums in Tamarindo (Fully Titled)
Have you always dreamed of getting away from the "big smoke" and settling in a lush tropical country like Costa Rica? Can you imagine yourself living in a large apartment that looks out to a white sand beach, the calm serene ocean and having the opportunity to fish, play golf, go surfing and shopping? These luxury apartments located in a prime section of Tamarindo will be beyond your expectations but, there are only 20 units! Do not let your dream fade away!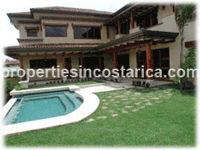 Spanish Mediterranean Mountainview Estate
Sold!!! Looking for similar properties?
Contact Us
This exquisite large home is located in one of the most upscale gated communities of the Central Valley. Built in Spanish Mediterranean Style and with the finest materials this home is also the perfect property if you enjoy socializing with your family and friends. Admire the incredible sunsets everyday. Bus service from the best schools of San Jose available.
Call 1-888-607-6772 or email me to set up a viewing or to learn more about these listings.