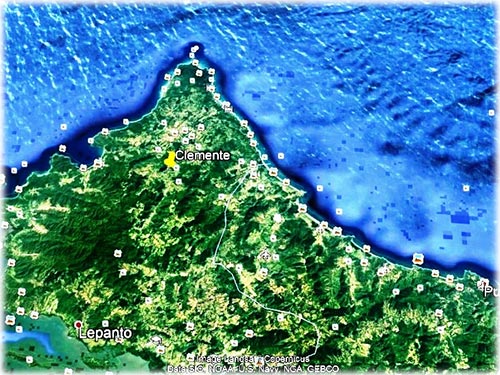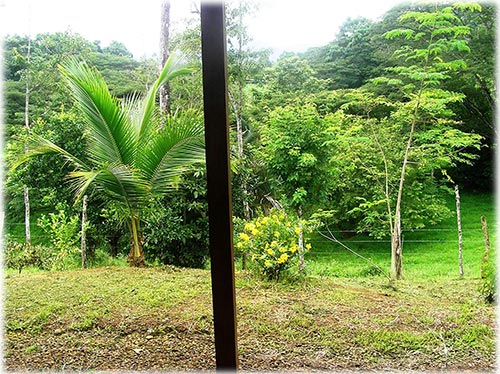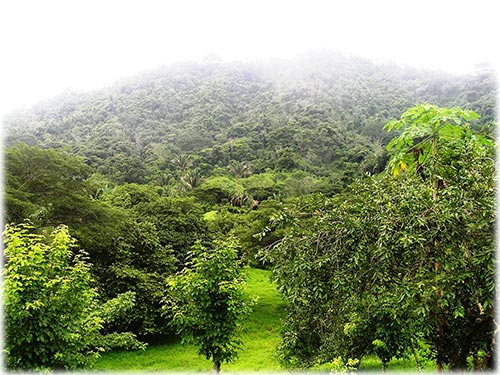 Click on the pictures to enlarge
This is a great opportunity to own a large property that combines Costa Rica natural beauty with the opportunity to run a working farm for profit or your own independent food source. With almost 110 acres that combine virgin forests full of hardwoods and native flora and a working farm, this land is ideal for a mixed-use farm. The best cattle in the area are raised alongside farmland of rich soil where corn, sorghum, sugar cane, orange trees and avocado trees have been planted. The property fronts the main road giving it easy year-round access and slopes upwards to a steep ridge where the views are outstanding. From the top one can see the surrounding valleys and hills and nearby Pacific Ocean.
This farm is possible to provide all one needs for food and income. The quiet little valley of La Esperanza is very sparsely populated and the natural flora and fauna abound on all sides. Fresh rivers flow down through it and this property has two wells and two natural springs.
Also included in this property is a recently built rustic one bedroom teak and cedar cabin with a large porch and a breezy design. This home is on the other side of the farm from the cattle area and has its own well and holding tank.
There is a large covered open area for the cattle with the necessary bins and troughs throughout the several corrals. The wells provide water to the tanks and is then distributed through the working part of the farm and home with a system of valves, pressure tanks and tubing.
From the farm it is about a half hour drive to several un-crowded beaches. The Tambor airport is also just a half hour away, the ferry from the mainland about an hour away. The large town of Cobano is about 25 minutes away with supermarkets, gas stations, a bank, a clinic, hardware stores and much more.
Properties like this do not come up very often and especially at thi s low price. Please come and see it for yourself.